PEDRO TINOCO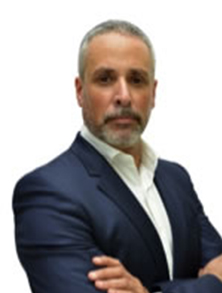 ICC INTERNATIONAL TRAINER
Portuguese and Angolan nationality.
Degree from the Military Academy in Portugal as Infantary Officer.
COMMADOS COURSE.
Parachutist Course.
COY Commander of COMMANDOS AND PARATROPER Units.
Accomplish Several missions in fulfilling environment conflict as Commander of Combat Units within NATO on sites like:
Bosnia and Herzegovina in Operation Joint Endeavour As Paratroper Company Commander.
Kosovo, Operation Joint Guard as Intelligence Officer.
East Timor, as Deputy Commander of 2nd Parartroper Battalion.
Operation Stabilization Force in Afghanistan for three years as a Force Protection Officer and Counter Intelligence Officer.
With extensive experience in Leadership in conflict situations, after passes the Reserve is dedicated to studying the phenomena of leadership in enterprise environments comparing with war enviroments.
Attended the following courses and certifications:
Certified in Neuro-linguistic programation by More Institute ( Practioner).
Certified in Business Coaching by More Institute.
Level 1 Certification in Executive Coaching by ICF.
Certified Consultant in Metaprograms Mental and brain Filters, By Identity Compass International.
Certified in Analysis Profiles jobs in the Thomas International.
Certified in Emotional Intelligence by Thomas International.
Certified in Performance Evaluation by Thomas International.
Interpretation and Analysis reports CARDIO / LIFE STYLE by Firstbeat.
Certified by the ICC INTERNATIONAL COACH Mindcoach.
Certified in Evaluation of Thrutfulness and Credibility by PAUL EKMAN International.
ICC Certified TRAINER FOR ANGOLA.
Certifiedin Emotional Intelligence Skills by PAUL INTERNATIONAL EKMAN.
Pedro Tinoco, Chairman of two companies under Angolan law, the OPTIONS FOR CHANGE ANGOLA, linked to training, recruitment, selection and development of people and EMOTIONS INSIDE INSTITUTE, linked to systemic balance in the areas of people and organizations.
The EMOTIONS INSIDE is a company that is Blue Ocean concept, make it unique offer in Angola.
Get more information
Request more information and we will answer you shortly