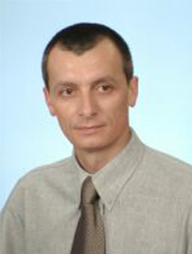 Since 1997 I have been the co-owner and trainer of VALUES TEAM, a training company.
I'm a certified Master of Art of NLP, International Coach ICC and International Coaching Trainer ICC. I diagnose training needs of corporations, build training programs, and conduct psychological trainings and coaching.
My favorite working area is values and self-development levels. As a trainer I specialize in trainings for managers and trainers. I consider ethics and ecology important aspects of coaching, especially when establishing short-term goals coherent with long-term goals – with reference to people as well as businesses. I think that coherent, harmonious people are the treasures of an organisation. They can give their best resources and take the hardest challenges.
CONTACT DETAILS
Web: www.valuesteam.pl
Email: kontakt@valuesteam.pl

Get more information
Request more information and we will answer you shortly