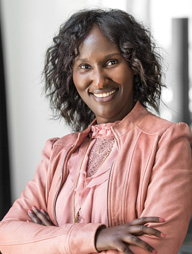 Treinadores Certificados ICC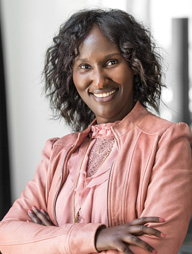 Nelma Fernandes é uma empresária na área do Coaching. CEO e fundadora da Win Coach Academy, completamente apaixonada e fascinada pelo auto desenvolvimento do potencial humano.
Licenciada em Arquitectura e Gestão Financeira, com 9 anos de experiência no sector de gestão bancária e de activos. Também possui uma pós-graduação em Leadership and Career Development for Women in Business e Executive Master in Management, ambos feitos na Católica Lisbon School of Business & Economics.
Possui ainda larga experiência, mais de 8 anos em gestão de franquias multinacionais, com 6 lojas próprias, até 2017.
É Certificada pela ICC como International Certified Coach e como International Coach Trainer da ICC para alguns países africanos.
Executive Coach, Life Coach, Team Coach e Formadora especializada em Coaching nas várias vertentes em grandes empresas, com forte componente operacional no trabalho de Coaching com Equipas e Líderes na ótica da mudança comportamental e da implementação de uma cultura de Coaching. Possui elevada experiência profissional em várias PME´s e em multinacionais de referência.
É certificada com a Metodologia das Constelações Organizacionais pela International Talent Manager e também como Certified DiSC Trainer. Além disso, a Nelma é qualificada em Experiência Somática, uma abordagem revolucionária, baseada na neurociência, para ajudar a superar e curar os seus sintomas do SPT, o stress crónico e outros sintomas relacionados ao trauma. Igualmente em Bodynamic International, baseada na Psicoterapia e Análise Somática que estuda Estruturas de Carácter, Modelos de Comunicação, Formação de Fronteiras, etc.
Todas estas ferramentas aliadas ao coaching permitem a Nelma desenvolver excelentes dinâmicas de trabalho com equipes dentro e fora das empresas.
Nelma Fernandes defende e acredita que um dos maiores recursos das empresas é sem dúvida alguma o seu capital humano. Por esse motivo investir na melhor versão de cada indivíduo traduz se num resultado gigantesco para qualquer organização.
Key note speaker em congressos de Coaching e Liderança Inspiracional.
Adora ler, correr e essencialmente viajar para conhecer novas culturas. A partilha com o outro é o que nos alimenta a alma.
CONTATO
Win Coach Academy
Campo Pequeno Nº 40 – 4ºE
1000-080 Lisboa, Portugal
Telefone: +351 934 588 648
www.wincoach.pt
Email: wincoach@wincoach.pt
Quer mais informações?
Preencha os campos abaixo e entraremos em contato com você.