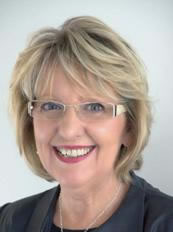 Before founding Ilume in 2008 with my business partner Raechel Ford, I ran my own successful coaching business for 14 years.
Typically my clients were large corporates, with the focus being on developing individual, team or entire organisations. Before coaching I led a successful 20 year global corporate career working in London for IBM, The Boots Company and Black & Decker. I then went on to Ogilvy and Mather Advertising, before joining Brierley Investments in New Zealand in a strategic leadership position. It was during this time that I discovered my talent for understanding the motivations of others and what it takes to create a successful high performing team.
Since then I have gone on to coach over 3,000 individuals in New Zealand, Australia and the United Kingdom, with the largest project being coaching an organisation of over 400 leaders committed to changing a culture and developing individuals and teams internally. The project was deemed one of the most successful programs during the four years it ran.
A highlight of my coaching career was working with Antarctica New Zealand and travelling to Scott Base to work with both the winter and summer teams on their development.
I have recently attained the InterDevelopMental Institute (IDM) Certificate of Developmental Assessment in Traditional Behavioural Coaching which is the equivalent to a Master's Degree, and I am currently studying towards the IDM Certificate of Master Certified Developmental Coach/Consultant. Most importantly of all, I absolutely love the work I do. I value the clients I work with, particularly as I see them take control of their lives and achieve new heights every day.
CONTACT DETAILS
Auckland, New Zealand
Telephone: +64 9 377 3262
Web: www.ilume.co.nz
Email: angela@ilume.co.nz
Get more information
Request more information and we will answer you shortly