Dates
Five live online sessions, one per day:
May 6, 13, 20 and 29, and June 3

Time
18h UK

(12PM USA-CDT – 19h Denmark – 20h Moscow)
Dmitry Shamenkov – author for Conscious Health Management and "Open Dialogue" (OD) Method.
The methodology of the OD Method is built on the scientific basis of the Theory of Functional Systems (TFS) and modern research.
There is a wider definition of Health – well-being in all life spheres:
Mental
Emotional
Physical
Social / Relationships
Self-realization
Business
Financial
.


When you register in any ICC Academy course, you automatically get a 50% discount for any other courses in 2020!
Objectives
To present the participants with one of the most powerful, up-to-date, scientifically-based technologies, its methodology and practice – called "Open Dialogue".
To tell about its founder, its history, theoretical and methodological fundamentals, working principles, applications – and create their own experience of the Open Dialogue Practice.
Modules
Module I (May 6 – live)
Introduction to the history and scientific basis of Awareness based Health Management System and Open Dialogue. Application: Health.
Module II (May 13 – live)
Introduction to the Theory of Functional Systems (Acad. P.K. Anokhin) and other Modern scientific researches. Principles of Open Dialogue Practice. Application: Relationships.
Module III (May 20 – live)
Going deeper into the Methodology and Practice of Open dialogue. Application: Teams at work, Organisations, High Performance Teams, Horizontal Leadership, Business.
Module IV (May 27 – live practice)
Experiencing Open Dialogue in Practice.
My first group.
Reflexions, Feedback. Feed-forward.
Module V (June 3 – live practice)
Experiencing Open Dialogue in Practice.
My second group.
Reflexions, Feedback. Feed-forward.
Dictation mode, language and accreditation
Program in English and completely online
Participate through your computer, smartphone or tablet
At the end of the course, participants will receive a certificate of participation as proof of attendance
Those who complete the tasks will receive a special certificate
All sessions are recorded and participants will have access to all the material
Intended target audience
Coaches
Trainers
Leaders
HR managers
Psychologists
All those interested in personal growth and development
Learn more about the trainer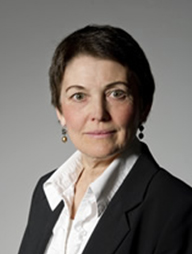 Ludmila is an International Certified Coach Trainer, NLP Trainer, Hypnosis Trainer, Coach and Hypnotherapist.
Since 1995 she is the owner and leader at "Hypnose Instituttet" of Denmark, developing and holding trainings and courses in Personal Development, Personal Learning, teaching Coaching, NLP, Hypnosis, Psychoterapi. Working individually, holding development groups and Team-coaching.
Ludmila has over 25 years experience of teaching, conducting trainings and private practice, performing Coaching, Personal development, Hypnotherapy, and NLP.
1966-1972 Moscow University, Humanitarian faculty in Linguistic, Philology, and Psychology.
1977-1989 Studying practical psychology, psychoanalysis, psychotherapy, hypnosis, yoga and martial arts. Teaching and having private practice.
1990 Moved to Denmark.
1997 Certified NLP Trainer and Hypnosis Trainer.
Since 1995 Owner and leader at "Hypnose Instituttet", Denmark, where I work with Coaching, NLP, Psychotherapy, Hypnosis, conduct certified trainings, working with individuals, getting very good results.
2007-2008 ICC Coach, Business Coaching, Team Coaching.
2009 ICC Coaching Trainer.
Ludmila is working internationally, teaching, training and giving individual sessions in three languages: Danish, Russian and English.
Book: "Hypnose og NLP" (Hypnosis and NLP) – 2005, second edition.
CD: A set of 9 training's CDs – Hypnosis/NLP Practitioner materials – in Danish.
Get more information
Request more information and we will answer you shortly.