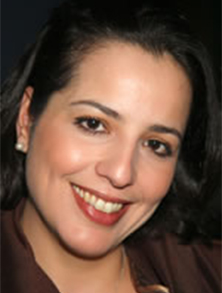 I have more than 10 years of experience in marketing, working for multinational companies in multicultural environments and managing first level FMCG brands.
My own challenges and passion for personal growth brought coaching into my personal and professional life.
My background in multinational companies and my understanding of business needs in a highly competitive and moving environment allows me to lead executive and team coaching processes with effectiveness.
I am glad to offer my knowledge and enthusiasm to my clients and support them in their growing process.
Executive Coach certified by the ICC (International Coaching Community).
Team Coach certified by ICC.
Business coach and transition certified by the ICF.
Trainer of the International Coaching Community certified by Lambent.
NLP practitioner.
Certified in ESaC (emotional skills and competencies) and ETaC (evaluating truthfulness and credibility) by Paul Ekman International.
Languages: Fluent in English, French, Spanish, Arabic.


Get more information
Request more information and we will answer you shortly