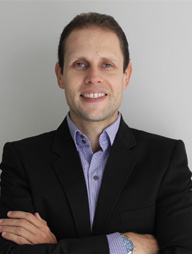 Luciano Viana is an executive coach and trainer by Lambent and International Coaching Community, university professor in career coaching and skills development, besides being a business speaker. Moreover, he designs and executes leadership and team development trainings and coaching applied to sales.
He used to be an entrepreneur in communication agencies for eight years, developing and implementing projects for Brazilian and foreign companies in marketing, events and corporate communications areas.
Postgraduate in Marketing Management from Insper – Instituto de Ensino e Pesquisa and graduated in Communications – Public Relations from Faculdade Cásper Líbero, both well-known business and communications Brazilian schools.
Native in Portuguese, fluent in English and intermediate knowledge in Spanish.

Get more information
Request more information and we will answer you shortly