Trainers Certificados pela ICC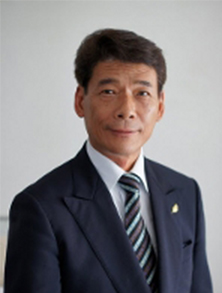 Katsuyoshi Wakamoto (president of the Bio dynamics lnstinte)

Established Bio dynamics Research Institute in 1989.
His institute aims to unify the mind and body.
The institute also offers training and certification in ICC,NLP and other specialized.
In April of 2011 he became the first Japanese ICC trainer to run a certified to complete the course and become ICC-certified coaches in December of 2011.
-ICC(International Coaching Community ) Certified Trainer 2009.
-ICC(International Coaching Community ) Certified Coach 2008.
-ITTO(International Therapy Training Organization) Certified Associate Trainer 2008.
-IHF(International Hypnotherapy Federation) Associate Certified Trainer 2007.
-Society of NLP Certified NLP Master Trainer 2004.
-HAKOMI Institute Certified HAKOMI therapist 2002.
-Society of NLP Certified NLP Trainer 1996.
-America Hypnotherapy Federation Certified Hypnotherapist 1995.
-Three in one Concepts kinesiology Abvanced Trainer 1993.
–Foundation KANSAI Counseling Canter.
 Counselor, 1987
–FUKINBARA Chiropractic College.
Chiropracter, 1983
–MEIJITOYO Medical College.
Acupuncturist, 1981
–KOUNAN University.
Bachelor of Psychology, 1971
–Institute of Bio dynamics Ltd. (President, 1990~Present)
-I developed programs to integrate physical and mantel and managing the institution.
-I have a-year-class for license in Tokyo,Osaka and Kochi,and have trainings for licensees to develop their skills.
-Japan Rebalancing Society. (President, 1992~Present)
-I developed "rebalance work" to integrate physical and mental.
-I have trainings for rebalance workers.
-HPC synthetic cure Center.(Director, 1986~Present)
Mind Cure: Counseling, Coaching,HAKOMI Therapy, Hypnos Therapy and NLP personal mental healthcare.
Body Cure: Acupuncture and moxibustion therapy, Manipulative treatment, Lymphatic massage, Kinesiology and Rebalance work for physical healthcare.
-SOUAI University (lecturer, Present)
-I have class for Coaching. (Career design)
-NLP diet (Publishing Company SANGOKAN)
-Using NLP for a change of Life (Publishing Company PHP)
CONTACT DETAILS

Institute of Bio dynamics Ltd.(BDI)
Katsuyoshi Wakamoto
2-24-29 Koushienguchi Nishinomiya Hyogo, Japan 663-8113
Phone
: (0798)-63-0125 / FAX: (0798)-63-0127
e-mail
:wakamoto@bdil.jp /
http://bdil.jp
Quer mais informações?
Preencha os dados abaixo e entraremos em contato com você em breve.