Would you like your name and contact to be on the website of the International Coaching Community?
Search for a Coach is a public searching tool on the ICC website. It lists our members worldwide, and makes them findable by name, language, country, delivery method (face to face/distance), and type of coaching.
Some benefits of being listed on the Search for a coach directory:
Enhances your credibility by showing that you adhere to the ethical and skill standards that define the ICC.

Showcases to the world that you count with the ICC endorsement, with detail in your area of Certification.

Enables you to have clients all over the world by offering distance coaching.

Increases your findability and improves your professional image.
How Search for a Coach works
The Search for a Coach engine is available on the ICC website, to help everyone to find an ICC coach best suited for that particular situation, in the trust that this coach will adhere to the values and standards that define the ICC.
The engine displays all the ICC coaches that suit the entered search criteria, plus options for contacting the coach directly and sharing this profile with somebody else.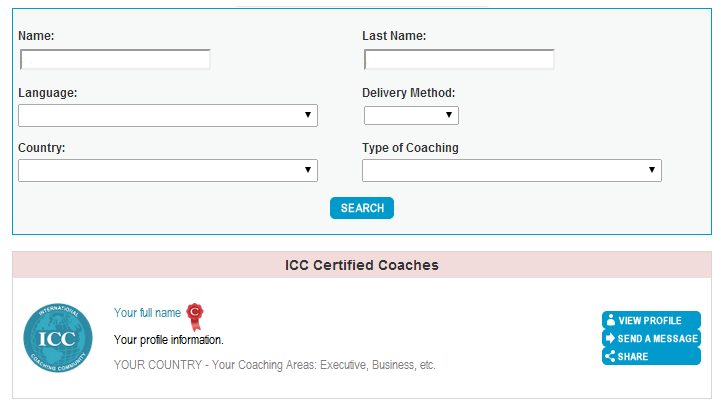 As you can see, having your profile updated is immensely rewarding, and we promise it will only take a few minutes.
And it is absolutely free for all our members!
Quick step-by-step guide to your updated profile
Visit the ICC website at www.internationalcoachingcommunity.com.
Hover over 'Community', and click on 'Search for a Coach'.

Click on 'ICC COACHES Click here to edit your profile'.

Login with your email and your ICC password.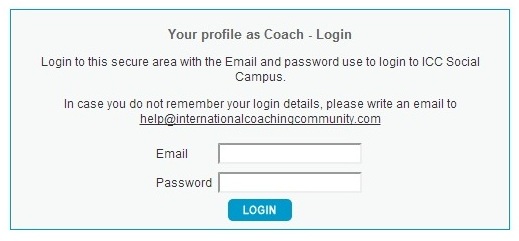 You will encounter an image similar to this. Click on Edit Profile, on the right hand.

Complete the Personal information and Profile information forms. You might want to put some attention into this. Remember, this information will help people to get to know you!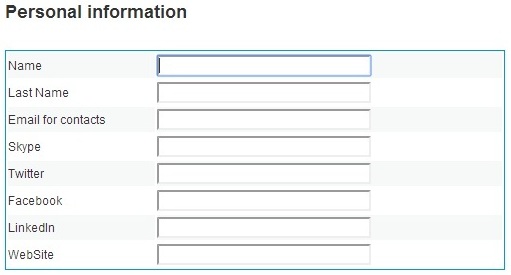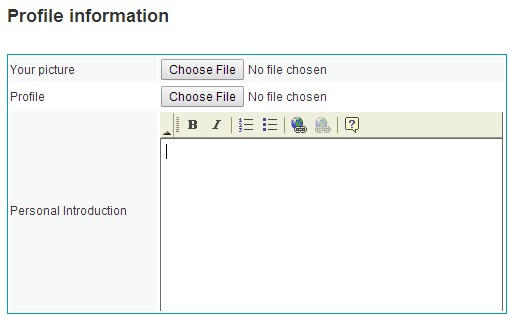 Chosing a profile picture is easy, and a valuable asset to your profile. Do it by clicking on Choose File, browsing your PC, clicking on the image of your choice, and clicking Open.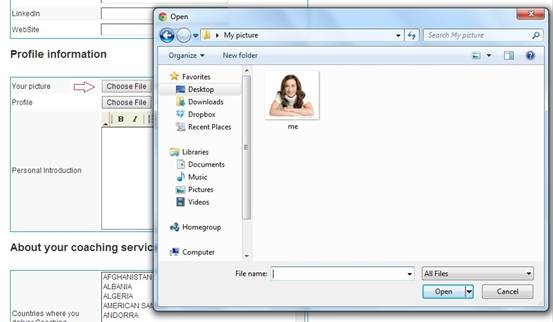 Choose your country, Language, and Delivery Method by clicking on your choices.
These are the criteria by which your profile will be sorted.
Once you are finished, last but not least, click Update. This is very important! If you don't click Update the changes will not be saved on your profile.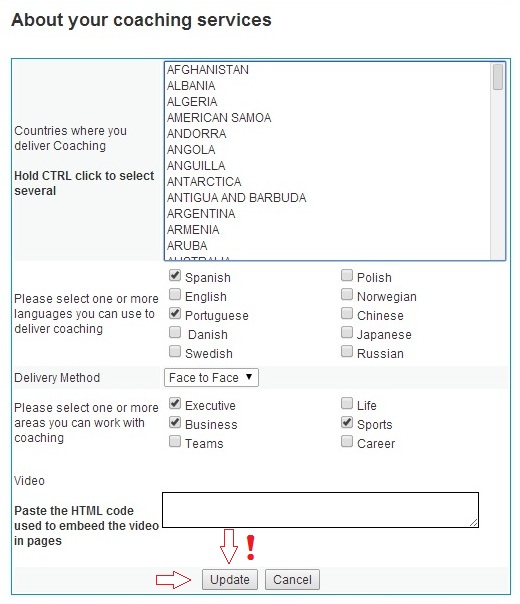 And you are done! Your profile is now complete and findable on the ICC website.
We hope you found this guide useful! If you have any questions, feel free to contact us at info@internationalcoachingcommunity.com.