Entrenadores Certificados ICC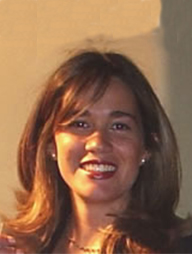 Carolina E. Lopasso es Directora Ejecutiva de Visión en Acción, empresa Argentina con experiencia Internacional, especializada en Coaching, Capacitación y Entrenamiento para individuos, empresas y organizaciones.
Directora Académica y miembro del consejo consultivo de Quantum: "Fundación para el Desarrollo de las Capacidades Humanas".
Trainer de Lambent do Brasil para sus programas internacionales.
Trainer de Coaches para la International Coaching Community -ICC Joseph O´Connor y Andrea Lages: Cursos de Introducción al Coaching y Certificación Internacional en Coaching Nivel 1 y 2.
Miembro de la International Coaching Community.
Primer Vice-Presidente y socio fundador de la Asociación de Programación Neurolingüística en Argentina.
CerTificada Internacionalmente en PNL por NLP University- University of California in Santa Cruz- USA por Robert Dilts y Judith DeLozier.
Coach con PNL, Certificada por NLP University – UCSC por Robert Dilts y Judith DeLozier.
Coach Internacional, Certificada la ICC y Lambent do Brasil- Joseph O'Connor y Andrea Lages Modeladora certificada de Estrategias de Excelencia.
Certificada en Neurosemántica por la Society of Neurosemantics.
Disertante Nacional e Internacional sobre temas de Coaching, Liderazgo, Equipos de trabajo, Creatividad, Educación y Comunicación en conferencias y congresos.
Facilitadora integral en constelaciones sistémicas y PNL. Se especializa en Coaching Ejecutivo y de Equipos en empresas, y facilita procesos de coaching de vida, para adolescentes, y docentes.
Desarrolla programas de Modelado y Coaching de Estrategias de Liderazgo en organizaciones.
Imparte programas sobre liderazgo y coaching en empresas. Docente de la Universidad Tecnológica Nacional- UTN Argentina en programas para alumnos de carrera, graduados y postgrado.
Fundó el NLP Café en Buenos Aires -Grupo de práctica, estudio e investigación de la PNL.
Escribe artículos sobre coaching, facilitación de experiencias de aprendizaje, equipos y PNL aplicada a procesos de excelencia.
En su trabajo aplica activamente técnicas de Aprendizaje Acelerado, Superaprendizaje, PNL, Inteligencias Múltiples, Design Human Engineering , Dinámica Espiral, Coaching, Neurosemántica, Hipnosis Ericksoniana, Metáforas, Acercamiento Integral, Etc
CONTACTO
Fundación Quantum
Esmeralda 980, C1007
Buenos Aires, Argentina
Teléfono: +54 (11) 4894 0822
Email: carolinalopasso@fundacionquantum.com.ar
Web: www.fundacionquantum.com.ar
Obtener más informaciones
Solicita más información y te contactaremos a la brevedad.