«Peace is not merely the absence of War,
but it is a virtue that is born from the force of the soul,
a state of mind, a disposition for benevolence,
confidence, compassion and justice.«
It is not necessary to have a war to have an unbalanced life. We have small wars every day; in our homes, in our businesses, neighbourhoods, communities. We are owners, Kings and Queens of our own beliefs and habits, which build or destroy peace among men in the little things of everyday life.
At home, children grow up following our example with fantastic precision. They perpetuate our body posture, gestures, linguistic habits and, most of all, our behaviours.
If children grow observing closely and copying the world that surrounds them, would it be possible to create PEACE IN THE WORLD by teaching Coaching skills to children?



The Orphanage BIG MOTHER in Angola started 10 years ago thanks to the Reverend TIO FRANK (UNCLE FRANK), who starting supporting children who were abandoned, mistreated and sometimes raped. Tio Frank started looking after children at his own mother's home.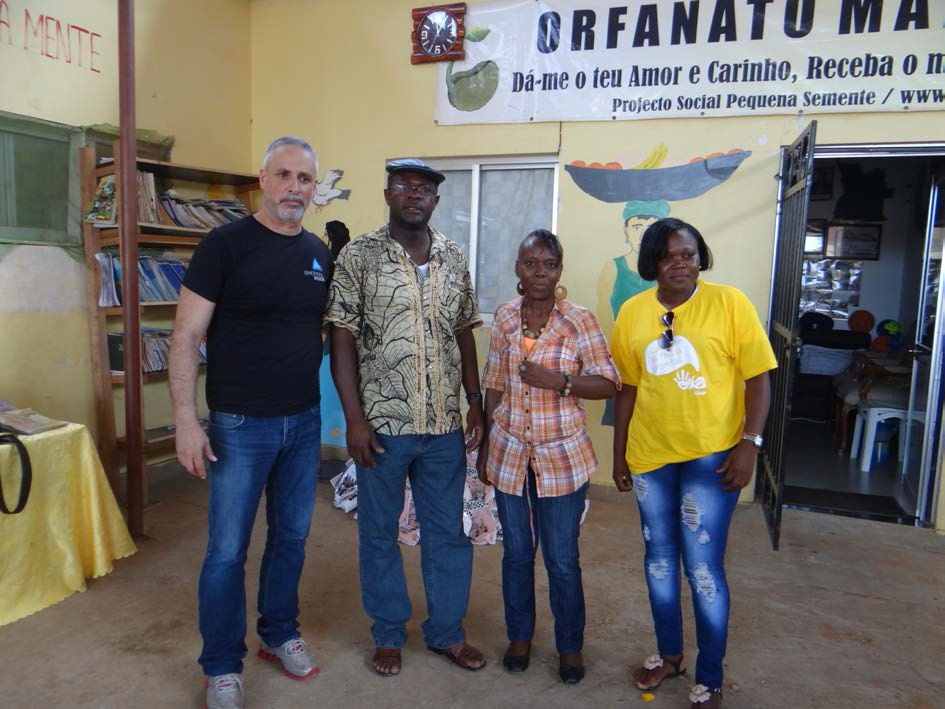 Pedro Tinoco, Reverend Tio Frank and Drª Ruth the President of INAC ( NATIONAL INSTITUTE FOR SUPPORT CHILDREN)
Tio Frank couldn't allow children to be left unprotected and rejected by their families, and so more and more children arrived to the home of the mother of Tio Frank looking for asylum. He was then able to build the Orphanage that today has 66 children, between the ages of 2 and 21.
Those children are mainly victims of violent families, threats of death by their own parents, accused of sorcery and diabolism, sometimes raped or molested and almost always, abused psychologically and physically.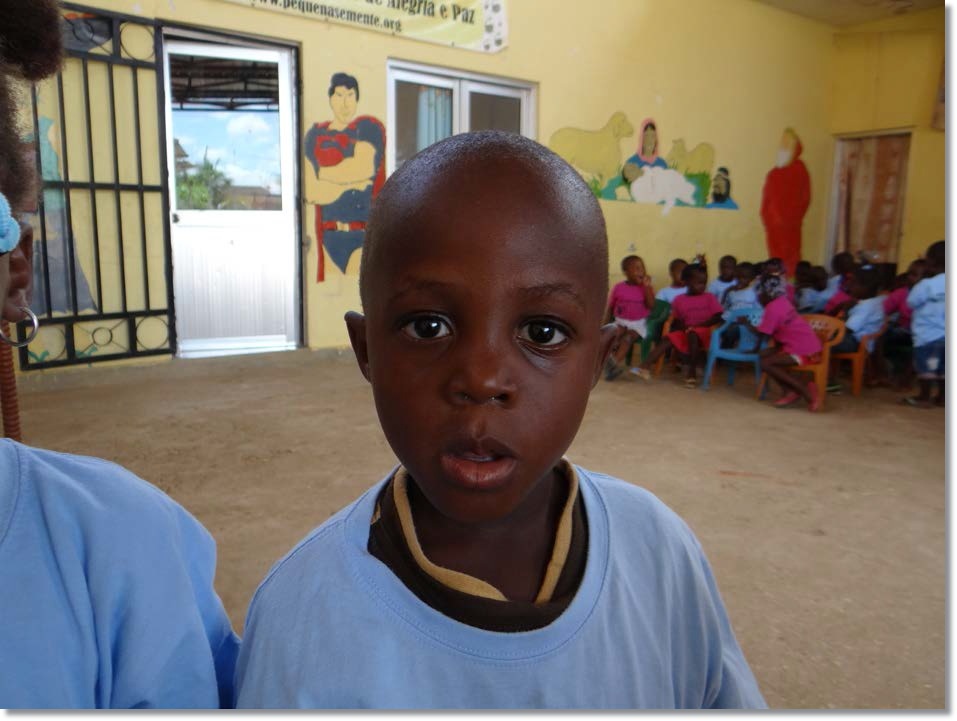 This is DUXA. Duxa was accused of sorcery and diabolism by his parents. He was spanked and his parents burned parts of his body at a church. Tio Frank saved him. Today, Duxa is still threatened to death by his own mother.
Duxa doesn't speak, doesn't smile, he has a permanent expression of sadness and fear. Through Coaching, we are hoping to give him the chance to change his life and have a prosperous future in which he will spread a message of peace.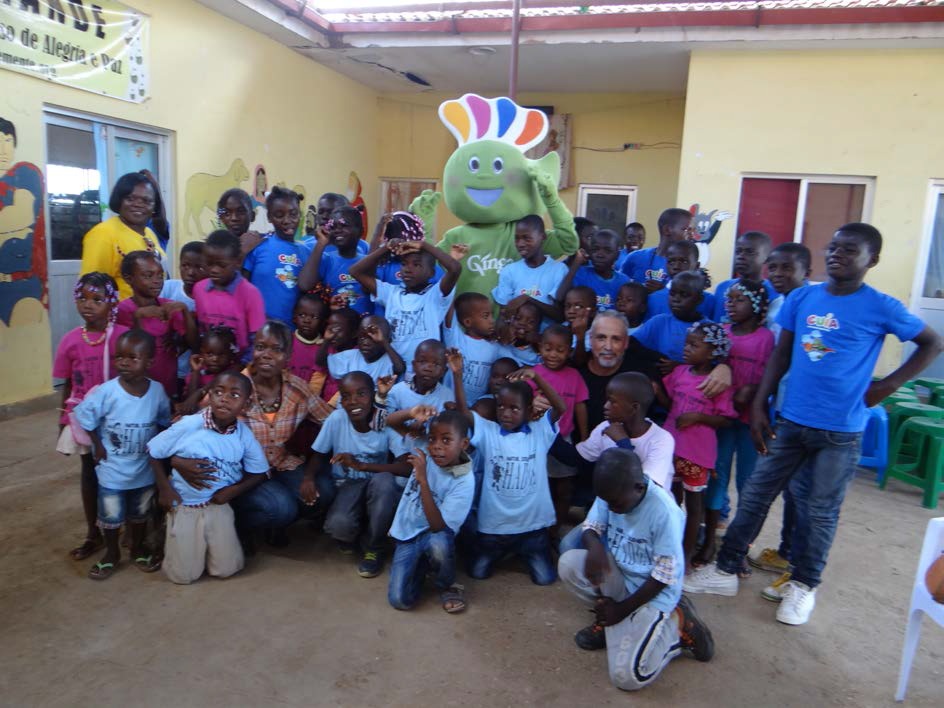 The diet of these kids is rice and madioc. They have never tried fish, or beef, and they rarely have some bread. They don't know that what chocolate is.
The orphanage does not have a stove, so helpers need to cook in an artisanal way. The misery around is so deep that children from the surroundings come in during the weekend to get some food. On a normal weekend, the orphanage feeds 180 children a day.
They don't have psychological or medical support. If this is needed, Tio Frank will take them to the public hospital, where they will be added to the waiting list.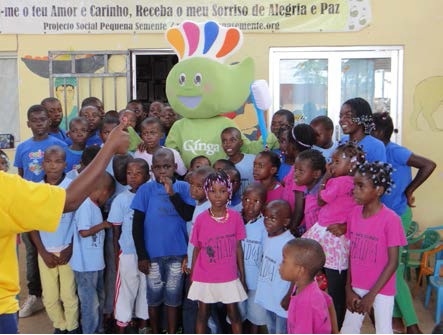 The main needs of these children are:
Love and care
Compassion
Joy
Education
Food
Health services
Parental relations




The objetive is to create a new generation of small 'Magicians of Words' through the empowerment skills of emotional intelligence and coaching, building an environment of peace through the communities, families, countries and of all human beings.
These children will be the subject of a training in Coaching and Emotional intelligence probono given by PEDRO TINOCO and other COACHES of the ICC and PAUL EKMAN INTERNATIONAL, being trained as future trainers in Coaching and Emotional Intelligence.
Children will be invited in each school to give lessons of Coaching and Emotional Intelligence to colleagues, classes for parents and teachers, involving everyone in the process of peace, and showing that the idea that adults have nothing to learn from a child is only a belief – and not an empowering one.
Through them, peace is possible.
It is intended that Angola will be a pilot project to export this experience for the whole world.




The International Coaching Summit is your chance to connect with leading coaches and trainers from all around the world presenting key topics in Coaching and human development.
This year, 100% of the profits will be donated to the cause Coaching for Peace.
Watch and download the 16 Masterclasses of
the International Coaching Summit 2014
Do you want to contact the best speakers
and contribute to Coaching for Peace?
Join us at the INTERNATIONAL COACHING SUMMIT 2014!
Spread the word!
100% of the profits of the INTERNATIONAL COACHING SUMMIT 2014 will be donated to the initiative Coaching for Peace in Angola.
You can help to make the biggest contribution possible by spreading the news of this event with the members of your network that might find this event of interest!
If you have any comments or questions, feel free to contact us.
Looking forward to meeting again at the INTERNATIONAL COACHING SUMMIT 2014 and maximise the social impact of Coaching in the world!
-The ICC Team