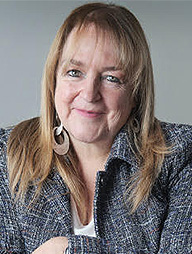 Fundadora y Directora Ejecutiva de la posicionada agencia de consultoría de Neurocoaching y formación VIP Synergy Coaching, asesorando importantes empresas públicas y privadas, nacionales y del exterior, así como organismos internacionales.
Traductor Simultáneo Oficial (español, inglés, francés), habilidad que le ha permitido adquirir conocimiento y desarrollar habilidades sociales pluriculturales, las cuales facilitan sus relaciones y negocios internacionales; así como la prestación de neurocoaching en dichos idiomas.
Su verdadera pasión es ayudar a las personas y organizaciones a mejorar en todos los niveles el comportamiento empresarial y personal, redifiniendo líderes con su metodología única. Su experiencia empresarial es amplia y diversa.
Es facilitadora del cambio personal y organizacional, entrenadora y expositora dinámica. Consultora invitada continuamente a la radio y televisión nacional con proyección internacional.
Su habilidad para lograr que grupos enteros modifiquen el status quo, cambien sus comportamientos rápidamente y logren niveles de desempeño máximo en muy poco tiempo, se debe a su enfoque de alto impacto.
Con la creación de la metodología VIPSC ofrece transformación sostenible, éxito en la comunicación y felicidad consciente. Este proceso único identifica y magnifica las fortalezas naturales de un individuo o equipo y los convierte en resultados positivos, satisfacción personal y éxito.
Socio Estratégico y Entrenador de Lambent para Latinoamérica en Coaching de Neurociencias Coaching the Brain/ICC – Joseph O'Connor y Andrea Lages
Trainer y Certificador ICC de Coaches en Colombia para la International Coaching Community – Joseph O'Connor y Andrea Lages
Neuro Coach Certificado en Coaching de Neurociencias por la ICC y Lambent do Brasil
Coaching con PNL certificada por la ICC y Lambent do Brasil – Joseph O'Connor y Andrea Lages
Entrenadora de Lambent do Brasil en sus programas internacionales
Miembro de la International Coaching Community
Mindfulness – Joseph O'Connor
Coach OTC (Outdoor Team Coach) certificada por Mindful Quest
Certificada Disc System
Habilidades Gerenciales – Limra International
Mindsonar Professional – Instituto de Psicología Ecléctica de Holanda (Japp Holander, Robert Dilts)
Certificada en la Ciencia de la Felicidad – University of California, Berkeley
CONTACTO
VIP Synergy Coaching
www.icccolombia.com / www.vipsynergycoaching.com
info@vipsynergycoaching.com
Oficina: Cra. 13A #93-24, of. 309, Bogotá
+57 (1) 610-7461 – +57 314 425-8782
Campus: Villa Virginia, Tabio, Cundinamarca
+57 (1) 854-7676
@vipsynergycoaching | @neurocoachinghome | facebook.com/vipsynergycoaching
Obtener más informaciones
Solicita más información y te contactaremos a la brevedad.