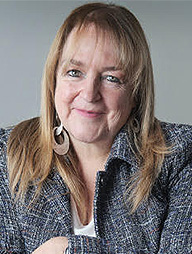 Founder and Executive Director of the well-established Neuro-Coching and training consulting agency: VIP Synergy Coaching, advising important public and private companies, national and foreign, as well as international organizations.
Official Simultaneous Translator (Spanish, English, French), ability that has allowed her to acquire knowledge and develop multicultural social skills, which facilitate her international relationships and business; as well as the provision of neurocoaching in these languages.
Her true passion is helping people and organizations improve business and personal behavior at all levels, redefining leaders with his unique methodology. Her business experience is wide and diverse.
She is a facilitator of personal and organizational change, coach and dynamic speaker. Consultant continuously invited to national radio and television with international projection.
Her ability to get entire groups to change the status quo, change their behaviors quickly, and achieve peak performance levels in a very short time is due to her high-impact approach.
With the creation of the VIPSC methodology, it offers sustainable transformation, successful communication and conscious happiness. This unique process identifies and magnifies the natural strengths of an individual or team and turns them into positive results, personal satisfaction, and success.
Strategic Partner and Trainer of Lambent for Latin America in Neuroscience Coaching CTB/ICC – Joseph O'Connor and Andrea Lages
Trainer and ICC Certifier of Coaches in Colombia for the International Coaching Community – Joseph O'Connor and Andrea Lages
Neuro Coach Certified in Neuroscience Coaching by the ICC and Lambent do Brasil
Coaching with NLP certified by ICC and Lambent do Brasil – Joseph O'Connor and Andrea Lages
Lambent do Brasil Trainer in its international programs.
Member of the International Coaching Community.
Mindfulness – Joseph O'Connor
OTC Coach (Outdoor Team Coach) certified by Mindful Quest
Certified Disc System
Management Skills – Limra International
Mindsonar Professional, Netherlands Institute for Eclectic Psychology (Japp Holander, Robert Dilts)
Certified in the Science of Happiness – University of California, Berkeley
CONTACT DETAILS
VIP Synergy Coaching
www.icccolombia.com / www.vipsynergycoaching.com
info@vipsynergycoaching.com
Office: Cra. 13A #93-24, of. 309, Bogotá
+57 (1) 610-7461 / +57 314 425-8782
Campus: Villa Virginia, Tabio, Cundinamarca
+57 (1) 854-7676
@vipsynergycoaching | @neurocoachinghome | facebook.com/vipsynergycoaching

Get more information
Request more information and we will answer you shortly.