Trainers Certificados pela ICC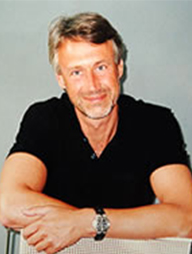 In 2003 I founded Coach Kompagniet and in co-operation with the ICC became one of the very first coach trainers in Denmark to help students achieve an international coach certification. Today I'm one of the most experienced coach trainers in Denmark with international recognition.
Before that I enjoyed a 21 years career in major Danish companies. Over those years I held a range of different positions such as Product manager, Marketing manager and sales manager.
My business experience is diverse and covers a lot of tasks from R&D, International market analysis, advertising, establishing dealer networks, sales presentations, training of sales staff and BtB sales in big parts of the world.
However my real passion was found when I got involved in some big cross-organizational change projects. Now I help people and organizations improve on all levels of business and personal behaviour, and I train leaders to become coaches and thereby redefine their leadership role.
My focus is on sustainable changes and I help my clients become aware of how their systems work, expanding their thinking of what's possible, setting ambitious goals and support them in aligning personal and organizational values.
I'm a certified ICC coach/coach trainer, as well as a certified NLP Master Practitioner, and I also trained interest based negotiation and mediation with Lara Ewing from the USA, all of which support my natural people skills.
I have a degree in engineering from Engineering College of Odense, and I also have a degree in International Business Management and economics from Aarhus School of Business and I also studied change management there.
Currently I'm working on an education as a Mental Trainer at SLH in Sweden.
CONTACT DETAILS
Coach Kompagniet
Skolebakken 7, 1tv.
8000 Aarhus C
Denmark
+45 50 91 36 02
E-mail: This email address is being protected from spambots. You need JavaScript enabled to view it.">toerskin@coachkompagniet.dk
Internet: http://www.coachkompagniet.dk/
Quer mais informações?
Preencha os dados abaixo e entraremos em contato com você em breve.