Dates
Six live online sessions, one per day:
Sep 27 | Oct 4, 18 | Nov 1, 15, 29

Time
14h UK

(9AM USA-CDT – 11h Brazil – 16h Spain)
A good coach seeks to understand how a client thinks, makes meaning and creates their unique world of experience.
How is this done? The brain creates how we see the world, it is behind everything we do: our beliefs, values, decisions, dreams and goals. Coaches need to know how the brain works to truly understand their clients (and themselves).
Neuroscience studies how the brain works, and its discoveries are transforming psychology and all professions engaged in helping people to change. To know yourself must now include, 'know your brain'.
Coaching is reshaping itself with the findings of neuroscience. When coaches talk to clients, they talk to their brain in all its complexity and conflict, which then constructs the meaning and the experience. The methodology and practices of coaching need to accord with how the brain works in practice. The leading edge of coaching is integrating subjective experience with its biological roots to give a better path for clients.
Take a step into the fascinating world of Neuroscience and coaching with this series of online sessions
1. (Sep 27) What is Neuroscience?
The brain – CEO or trickster (or both)?
Neuroplasticity – what does it mean in practice?
Emotion and cognition
Emotions and somatic marking
What are conscious and unconscious?
Implications and uses in coaching
2. (Oct 4) The brain and mind
System 1 and system 2 thinking
Attentional blindness
Stress and amygdala hijacking
Hot and cold decision pathways
Implications and uses in coaching
3. (Oct 18) Neuroplasticity and memory
How the brain changes itself through experience
Memory as a reconstruction
The various types of memory
Episodic and script memory
Implications and uses in coaching
4. (Nov 1) How to make decisions
How we decide
Habit and choice
Decision fatigue
Delay discounting and the 'marshmallow effect'
Good and bad dopamine
How habits are built and changed in the brain
The Ulysses contract
Implications and uses in coaching
5. (Nov 15) Relationship and empathy
Fairness
The importance of trust
The neuroscience of empathic and trustful conversations
Influence
The mirror neuron system
Implications and uses in coaching
6. (Nov 29) Identity
Our many selves
Commitment
Self-deception
Final summaries
Implications and uses in coaching
Dictation mode, language and accreditation
Program in English and completely online:
Participate through your computer, smartphone or tablet.
The course will consist of six online sessions, each of 90 minutes.
Webinars will be recorded for future listening.
There will be a course manual with a bibliography to cover the main points.
There will be opportunities for questions, and action steps for participants, as well as suggestions for further research.
All sessions are intensely practical with an emphasis of what neuroscience means for coaching and how to use the information in coaching. You don't need to know brain anatomy in advance.
All participants will receive a diploma of participation.
Participants who wish to have a special certificate will do a piece of research regarding neuroscience and coaching which they can submit after the course. This research paper will need to be about 2000 words.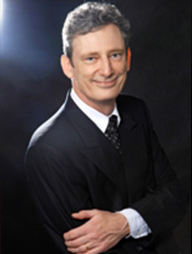 Joseph O'Connor is an internationally recognised author, trainer, executive coach and consultant. He has given trainings in thirty countries.
He is a leading author and trainer in coaching and Neuro Linguistic Programming (NLP) and Systemic thinking.
He is the author of eighteen books and three audiotapes on Coaching, Neuro-Linguistic Programming, training, sales, communication skills, management and systemic thinking.
His books have been translated into twenty nine languages and have sold half a million copies worldwide.
He is co – author with Andrea Lages of two books on coaching Coaching with NLP (Thorsons 2004 – translated into nine languages) How Coaching Works (AC Black 2007) Nominated for 'Financial Times best business book of the year 2007′.
Position
President and Co-Founder of Lambent, an International Training and Consulting company in São Paulo and London
Co-founder of the International Coaching Community
Co-founder and director of ROI Coaching, specialist coaching for financial executives
Training qualifications
NLP Master Trainer (International Community of NLP – 2001)
Master Trainer of Coaching (International Coaching Community 2001)
Master Trainer and Life Member (Australian Board of Neurolinguistic Programming 2006)
Professional Qualifications
B.Sc. (Honours) Anthropology from London University
L.R.A.M. from the Royal Academy of Music
Visiting professor of Coaching, ISCTE University Business School, Lisbon, Portugal
Training experience
England, USA, Denmark, Finland, Germany (Keynote speaker at National Conference), Poland, Sweden, Mexico, Hong Kong, Singapore, Czech Republic, Turkey, Tunisia, Austria, New Zealand (Keynote speaker at national NLP conference), Argentina, Chile, Australia (keynote speaker at the international NLP conference) and Brazil.
Joseph was the first European Trainer to give NLP seminars in Chile. He was the first NLP trainer to give public NLP seminars in the Czech Republic.
He was awarded the medal of the Singapore National Community Leadership institute for his work in training and consultancy in 1996.
Get more information
Request more information and we will answer you shortly.