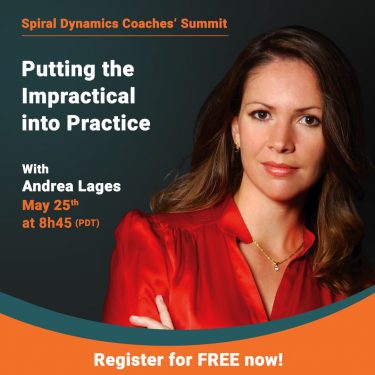 ICC co-founder Andrea Lages will participate in a Summit on May 25, at 8:45 am (PDT).
The Spiral Dynamics Coaches Summit is a 3-day event that will present you with the tools, strategies and techniques you need to build your coaching business, to impress your clients with powerful approaches and to elevate current clients.
Participate in this free international event where Andrea Lages will talk about these subjects, give valuable tips and more.
For your free registration, click here.
Get more information
Request more information and we will answer you shortly.