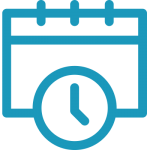 June 5, 2018
18h UK (1PM USA|EDT – 19h Norway – 20
h Finland
)
This webinar is addressed to people who want to stop limiting and start believing more in themselves, and are curious on how to use coaching to make positive changes in their lives. People in search of effective methods and tools to solve their issues, to develop, be more present and to get the results they want.
Objectives
Talking about goals, values, and habits of thinking.
Overcoming limiting beliefs and changing habits.
Learning new thinking to be more present.
We are going to ask each other questions so it is a form of a dialogue and we both are going to give examples.
Intended audience
Leaders, directors, HR managers, psychologists, teachers, business owners, self-employed – all people, who want to know: what is coaching, how does it work?
Language and dictation
Program in English and and completely online:
Participate through your computer, smartphone or tablet.
The session will be recorded and you will have access to all materials.
Anneli Hermanstad is a certified ICC-coach and an ICC-coach trainer. She is the founder and owner of the Norwegian company Meta-Partner, founded in 2004. Meta-partner is specialized in Human Development that works with individuals, teams and companies.
Anneli is an executive and trainer with 20 years experience from leadership and training, whose leadership style has always been characterized by believing in that every human has the possibility to develope. She believes that everybody is significant and can make a difference.
She loves working with people and to see them grow, beyond what they and their company thought was possible. In her opinion, in order to make a company grow, we have to make the people grow.
One of her professional strengths is her way of balance between being supportive and challenging her clients towards their goals.
You are more than welcome to make contact for a dialogue about you and your company's possibilities, concerning ICC Coaching/Training and coaching/development of individuals, teams or organizations.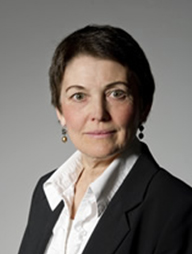 Ludmila is an International Certified Coach Trainer, NLP Trainer, Hypnosis Trainer, Coach and Hypnotherapist.
Since 1995 owner and leader at "Hypnose Instituttet" of Denmark, developing and holding trainings and courses in Personal Development, Personal Learning, teaching Coaching, NLP, Hypnosis, Psychoterapi. Working individually, holding development groups and Team-coaching.
Ludmila has over 25 years experience of teaching, conducting trainings and private practice, performing Coaching, Personal development, Hypnotherapy, and NLP.
1966-1972 Moscow University, Humanitarian faculty in Linguistic, Philology, and Psychology.
1977-1989 Studying practical psychology, psychoanalysis, psychotherapy, hypnosis, yoga and martial arts. Teaching and having private practice.
1990 Moved to Denmark.
1997 Certified NLP Trainer and Hypnosis Trainer.
Since 1995 Owner and leader at "Hypnose Instituttet", Denmark, where I work with Coaching, NLP, Psychotherapy, Hypnosis, conduct certified trainings, working with individuals, getting very good results.
2007-2008 ICC Coach, Business Coaching, Team Coaching.
2009 ICC Coaching Trainer.
Ludmila is working internationally, teaching, training and giving individual sessions in three languages: Danish, Russian and English.
Book: "Hypnose og NLP" (Hypnosis and NLP) – 2005, second edition.
CD: A set of 9 training's CDs – Hypnosis/NLP Practitioner materials – in Danish.
Get more information
Request more information and we will answer you shortly.