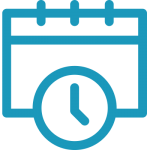 May 14, 2020
19h UK (14h Toronto/Canada – 20
h Denmark – 21h Moscow
)
You can always
watch the recorded session on another day.
Questions to be addressed:
'What is coaching?'
'Why it is useful to learn coaching – on the example of current situation?'
'How coaching works?'
'What are the main tools of coaching?'
'How can health and well-being be achieved or improved with the help of coaching?'
The goal of the webinar is to show people, who can be interested in learning coaching, that coaching can be useful in many aspects of peoples life. For example, in health and well-being, which is very important in the pandemia or many other situations. And through this theme, talk about coaching skills and competences and how coaching works and which tools does it have.
Topics to be covered
Main coaching competences, coaching state, coaching instruments, coaching structure, coaching resources, language in coaching.
Intended audience

HR-managers, leaders, owners of small/middle business, psychologists.
All people who are interested in personal development, who needs some changes in their life, who need development of their carrier, better relationships, better health.
Language and dictation
Program in English and completely online
Participate through your computer, smartphone or tablet
The session will be recorded and you will have permanent access to it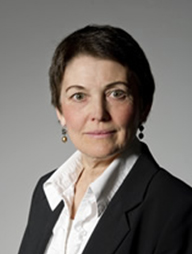 Ludmila Frolova is an International Certified Coach Trainer, NLP Trainer, Hypnosis Trainer, Coach and Hypnotherapist.
Since 1995 she is the owner and leader at "Hypnose Instituttet" of Denmark, developing and holding trainings and courses in Personal Development, Personal Learning, teaching Coaching, NLP, Hypnosis, Psychotherapy. Working individually, holding development groups and Team-coaching.
Ludmila has over 25 years experience of teaching, conducting trainings and private practice, performing Coaching, Personal development, Hypnotherapy, and NLP.
1966-1972 Moscow University, Humanitarian faculty in Linguistic, Philology, and Psychology.
1977-1989 Studying practical psychology, psychoanalysis, psychotherapy, hypnosis, yoga and martial arts. Teaching and having private practice.
1990 Moved to Denmark.
1997 Certified NLP Trainer and Hypnosis Trainer.
Since 1995 Owner and leader at "Hypnose Instituttet", Denmark, where I work with Coaching, NLP, Psychotherapy, Hypnosis, conduct certified trainings, working with individuals, getting very good results.
2007-2008 ICC Coach, Business Coaching, Team Coaching.
2009 ICC Coaching Trainer.
Ludmila is working internationally, teaching, training and giving individual sessions in three languages: Danish, Russian and English.
Book: "Hypnose og NLP" (Hypnosis and NLP) – 2005, second edition.
CD: A set of 9 training's CDs – Hypnosis/NLP Practitioner materials – in Danish.
Get more information
Request more information and we will answer you shortly.