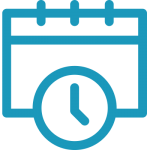 January 11, 2021
10h UK (12h Cape Town – 17h Indonesia – 19h Seoul)
Are you a coach wanting to be the best executive coach you can be?
It starts with MINDSET.
Without the mindset, the methods, models and marketing are not so effective.
The right mindset – to build a prosperous practice.
The right mindset – to meet executives on your terms.
The right mindset – to build authority and presence.
Come and join fellow executive coaches to explore the executive coaching mindset with Joseph O'Connor, executive coach, international coaching trainer and best selling author of Coaching With NLP, How Coaching Works and Coaching the Brain for this free webinar on the 11th of January, 2021.
'There is a vacuum of competence in the world which must be filled'.
(M. Scott Peck)
Program in English and and completely online:
Participate through your computer, smartphone or tablet.
The session will be recorded and you will have access to all materials.
Joseph O'Connor is an internationally recognised author, trainer, executive coach and consultant. He has given trainings in thirty countries.
He is a leading author and trainer in coaching and Neuro Linguistic Programming (NLP) and Systemic thinking. He is the author of eighteen books and three audiotapes on Coaching, Neuro-Linguistic Programming, training, sales, communication skills, management and systemic thinking.
His books have been translated into twenty nine languages and have sold half a million copies worldwide.
He is co–author with Andrea Lages of two books on coaching, Coaching with NLP (Thorsons 2004 – translated into nine languages), and How Coaching Works (AC Black 2007), nominated for 'Financial Times best business book of the year 2007′.
He is the co-founder of the International Coaching Community.
Get more information
Request more information and we will answer you shortly.