Free webinar: How to generate my coaching company without fear

(This webinar will be offered in Spanish on May 30)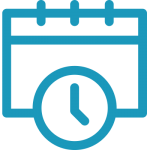 May 16, 2023
12PM USA – CDT (6PM UK)
You can always watch the recorded session on another day, register to receive the link!
Are you stuck starting your dream business because of fear?

Have you been procrastinating working as a professional coach and making money?

Are you struggling with keeping your winning mindset to be a professional coach?

Your marketing efforts are not working?

Do you love coaching, but do you hate selling?
A definite plan to eliminate procrastination and start living life with the business you love.
The Secrets to Launch your Business (Unbreakable Mindset, Marketing Structure and Selling without Selling).

The COACH Biz System:

Confidence. Unbreakable mindset to operate your business.

Opportunity. Discover your unique style.

Amaze. Irresistible marketing.

Connect. Activating your network.

Hero. Creating powerful conversations and results.
Your mission – should you choose to accept it – is to learn the keys to get rid of fear, stop procrastination and have the courage to launch your business doing what you love and making money.

Language and dictation
Program in English and completely online
The session will be recorded and you will have permanent access to it
Intended audience
For professional certified coaches that want to make a difference in the world through launching and/or growing their coaching businesses. Either if you are just starting or in the process of growing your business.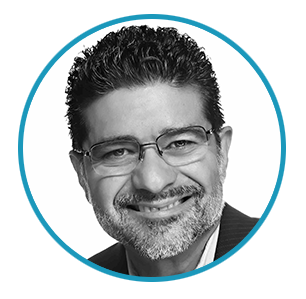 Guillermo Mendoza accelerates leadership around the globe, turning managers into leaders. Leadership expert, global speaker, author, entrepreneur and executive coach. He is passionate about sharing the tools and experiences that he has on neuroscience, emotional intelligence, mindfulness and coaching to help executive leaders and their teams by creating consciousness, developing leadership and getting results.
Guillermo is dedicated to empowering leaders to do what it takes to grow a successful organization developing talent in people. His authentic style and insight engages people to reflect on their leadership and to make the necessary changes to create transformations in their organizations and lives.
He helped Microsoft starting in sales and expanding operations by opening subsidiaries in Costa Rica, Guatemala and Panama before being named General Manager for the Caribbean and Central America region.
Guillermo has taken this one and many lifetime experiences and combined it with neuroscience and emotional intelligence concepts to craft stories, strategies and life lessons that will engage, inspire, inform and influence your success. He is the first USA trainer for the ICC certifying professional coaches and he is fluent in English, Spanish and Portuguese.
He has worked and coached executives and high potential leaders from a variety of countries like USA, Mexico, Brazil, Puerto Rico, Italy, Egypt, Argentina, Belgium, Austria, Spain, Venezuela, Colombia and Costa Rica from organizations like BBVA Compass Bank, Repsol, Technip FMC, ExxonMobil, Hexpol, Para la Naturaleza, Praxair, Autoliv, Indeed and others.
Get more information
Request more information and we will answer you shortly.