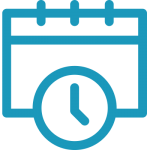 October 31, 2017
10h UK (8h Brazil – 11h Spain – 16h Indonesia – 21h Sydney)
Neuroscience studies how the brain works, and its discoveries are transforming psychology and all professions engaged in helping people to change. To know yourself must now include, 'know your brain'.
Take a step into the fascinating world of neuroscience and coaching with this unique Webinar.
Objective
To help coaches understand how a client thinks, makes sense and creates their world of unique experience.
Program in English and and completely online:
Participate through your computer, smartphone or tablet.
The session will be recorded and you will have access to all materials.
Joseph O'Connor is an internationally recognised author, trainer, executive coach and consultant. He has given trainings in thirty countries.
He is a leading author and trainer in coaching and Neuro Linguistic Programming (NLP) and Systemic thinking. He is the author of eighteen books and three audiotapes on Coaching, Neuro-Linguistic Programming, training, sales, communication skills, management and systemic thinking.
His books have been translated into twenty nine languages and have sold half a million copies worldwide.
He is co–author with Andrea Lages of two books on coaching, Coaching with NLP (Thorsons 2004 – translated into nine languages), and How Coaching Works (AC Black 2007), nominated for 'Financial Times best business book of the year 2007′.
Position
President and Co-Founder of Lambent, an International Training and Consulting company in São Paulo and London
Co-founder of the International Coaching Community
Co-founder and director of ROI Coaching, specialist coaching for financial executives
Training qualifications
NLP Master Trainer (International Community of NLP – 2001)
Master Trainer of Coaching (International Coaching Community 2001)
Master Trainer and Life Member (Australian Board of Neurolinguistic Programming 2006)
Professional Qualifications
B.Sc. (Honours) Anthropology from London University
L.R.A.M. from the Royal Academy of Music
Visiting professor of Coaching, ISCTE University Business School, Lisbon, Portugal
Training experience
England, USA, Denmark, Finland, Germany (Keynote speaker at National Conference), Poland, Sweden, Mexico, Hong Kong, Singapore, Czech Republic, Turkey, Tunisia, Austria, New Zealand (Keynote speaker at national NLP conference), Argentina, Chile, Australia (keynote speaker at the international NLP conference) and Brazil.
Joseph was the first European Trainer to give NLP seminars in Chile. He was the first NLP trainer to give public NLP seminars in the Czech Republic.
He was awarded the medal of the Singapore National Community Leadership institute for his work in training and consultancy in 1996.
Get more information
Request more information and we will answer you shortly.