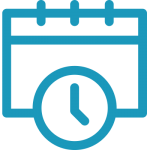 April 23, 2020
19h UK (8h Hawaii – 13h Ecuador – 20
h South Africa – 22h Dubai
)
You can always watch the recorded session on another day.

This webinar is for all coaches who have questions about what best to do now.
How to cope with the stresses, anxieties and challenges at this time. Joseph will share his thoughts from the many fields of study he has been engaged in.
The objective is to share ideas about the best ways to deal with the challenges we have now.
Intended audience

No limitation, coaches and all interested in coaching.
Language and dictation
Program in English and completely online
Participate through your computer, smartphone or tablet
The session will be recorded and you will have permanent access to it
An internationally recognised author, trainer, executive coach and consultant. Joseph O'Connor has given trainings in thirty countries.
He is a leading author and trainer in coaching and Neuro Linguistic Programming (NLP) and Systemic thinking.
He is the author of eighteen books and three audiotapes on Coaching, Neuro-Linguistic Programming, training, sales, communication skills, management and systemic thinking.
His books have been translated into twenty nine languages and have sold half a million copies worldwide.
He is co–author with Andrea Lages of two books on coaching Coaching with NLP (Thorsons 2004 – translated into nine languages) How Coaching Works (AC Black 2007) Nominated for 'Financial Times best business book of the year 2007′.
Position
President and Co-Founder of Lambent an International Training and
Consulting company in Sao Paulo and London
Co-founder of the International Coaching Community
Co-founder and director of ROI Coaching, specialist coaching for financial executives
Training qualifications
NLP Master Trainer (International Community of NLP – 2001)
Master Trainer of Coaching (International Coaching Community 2001)
Master Trainer and Life Member (Australian Board of Neurolinguistic Programming 2006)
Professional Qualifications
B.Sc. (Honours) Anthropology from London University
L.R.A.M. from the Royal Academy of Music
Visiting professor of Coaching, ISCTE University Business School, Lisbon, Portugal.
Training experience
England, USA, Denmark, Finland, Germany (Keynote speaker at National Conference), Poland, Sweden, Mexico, Hong Kong, Singapore, Czech Republic, Turkey, Tunisia, Austria, New Zealand (Keynote speaker at national NLP conference), Argentina, Chile, Australia (keynote speaker at the international NLP conference) and Brazil.
Joseph was the first European Trainer to give NLP seminars in Chile. He was the first NLP trainer to give public NLP seminars in the Czech Republic.
He was awarded the medal of the Singapore National Community Leadership institute for his work in training and consultancy in 1996.
Clients include
Citibank – Creating a coaching culture and executive coaching.
Panama Canal Authority – Team Coaching
British Telecom – Team building and setting up new business units.
UNIDO (United Nations Industrial Development Organisation) – systems thinking training and consultancy in quality management for development programs.
British Airways – sales training and consultancy
HP Invent –Training consultants and executive coaching.
Petrobras – Developing Competencies
BAX Global – Executive Coaching
Arlington Consultants – Change management initiatives
Interbrew – leadership and team development.
Get more information
Request more information and we will answer you shortly.