In collaboration with the creator of Mind Training (Lars-Eric Uneståhl, PhD), the International Coaching Community is now offering the possibility to radically strengthening your own mind, as well as adding powerful tools to your coaching business!
This course will help you amplify the performance of both yourself as your coaching business! Tearing down barriers that are constantly holding you back from that next level!
It is composed of 3 events: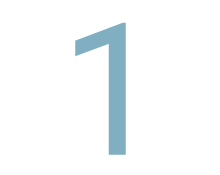 Free Webinar (Sep 21 – 6PM UK)
First up was a free webinar with ICC co-founder Joseph O'Connor and Igor Ardoris, Development Manager at UMT AB. They presented the new certification, benefits, and also free bonus exercises to use right away!
Free Webinar (Oct 6 – 6PM UK)
Igor Ardoris held a second free webinar where he answered questions.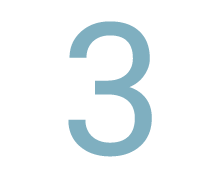 Online Course (starts Nov 11 – 6PM UK)
Unestahl Mental Training® is a competence and life-quality improving distance online education for everybody regardless of background, occupation or position, where you decide when to start and your study pace.
Are you an ICC coach? You get 27% off the normal price!
Here's your coupon: ICC2020
But hurry, this is for a limited period of time only (
the last day of the promotion has been pushed two more weeks to October 21!
). You should use your coupon together with your ICC number when registering for the course.
Why do you need this course? And why is now the greatest time ever to start?
Becoming a Mind Training Coach means becoming stronger as a person. Uneståhl Mental Training gives you tools to train your mind so that you become the person you really want to be – and can be. In the course you learn and train how to promote yourself.
Becoming a Mind Training Coach takes you one step ahead of the competition as a coach! Making your offer stronger and even more efficient – combining the mind training with the coaching!
Joining now makes you part of the pioneers in this area, breaking ground and pushing two of the most powerful tools for personal development out to the world.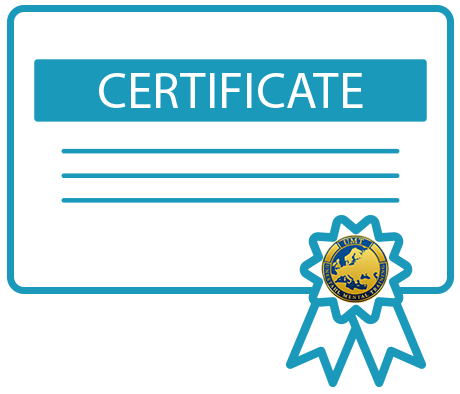 Upon successful completion of all tasks, graduates who are not ICC coaches will be certified as a Mental Training Practitioner, by the Scandinavian International University and Uneståhl Mental Training AB.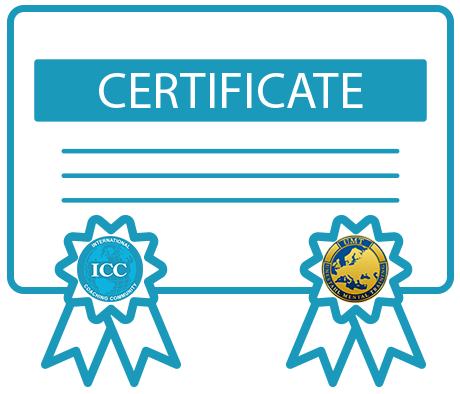 Upon successful completion of all tasks, ICC coaches will be certified as an ICC Mind Training Coach by the International Coaching Community and Uneståhl Mental Training AB.
Short benefits
• The possibility of becoming a certified Mind Training Coach – combining two of the most powerful tools of personal development!
• Extreme high value content with 30 years in the making. Containing four separate modules, eight e-books, hours of video lectures and sound recordings.
• The possibility of taking your self-leadership to a whole new level!
• Personal feedback on your PMs during the entire course period!
• 2 years access, making it possible to finish the course in your own pace!
Certification
The UMT® is finalized with a written task.
When approved, ICC coaches get the all new ICC Mind Training Coach Certificate, signed by Joseph O'Connor and Lars Eric-Uneståhl, PhD, taking their next step in their life and their business!
All others will be certified as a Mental Training Practitioner.
Availability and length
The UMT® course is fully online and you take it in your own pace. UMT® is designed as a one year half-time study program. As a student you can however complete the UMT® in less than one year. There are advantages to extend the course over a longer period of time: the reason for this is the process to reflect, integrate, allowing knowledge to become skills etc.
After your enrollment you have up to two years to finalize the course!
Bonuses and Investment
Special conditions lasts until October 21, 2020
A discount for ICC coaches, by offering the course at € 500
These two are not normally included in the package:
Six webinars (with Igor Ardoris and Lars-Eric Uneståhl, PhD) during the course:
Introduction, one per module, and one with the graduation. The participants will also have the possibility to ask questions before hand and to get feedback during the webinars.
The Mind Training e-book by Igor Ardoris.
ICC coaches are getting an Amazing Discount, join the UMT today for only € 500 (ordinarily priced at € 690). Use the coupon ICC2020.
This offer lasts until October 21, 2020 – don't miss out!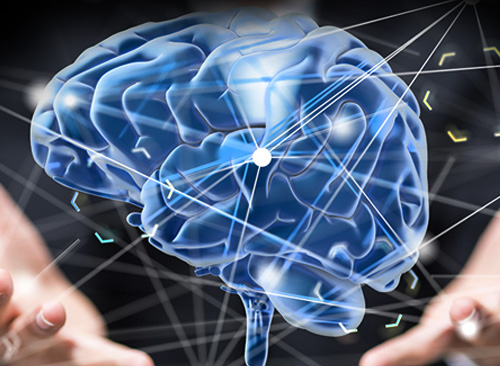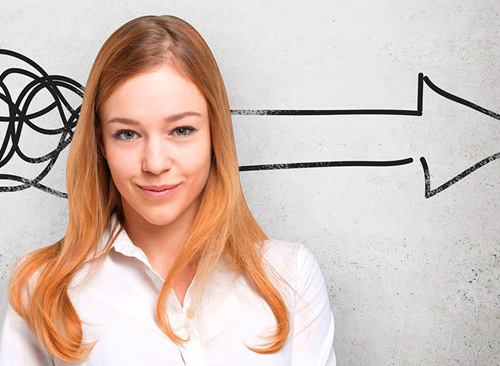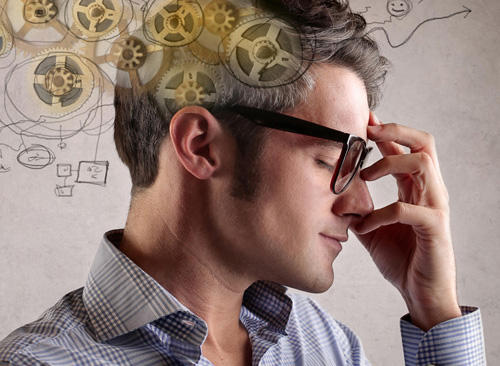 "Nowhere else will you find a course that is so useful and adaptable to your day-to-day life. The course is unique with its combination of lessons, practical exercises, but overall it is your own 100 % effort put into it that will lead to your success. Being able to take the lessons when it's most suitable and at your own pace is the way to success." – Bengt
"The course content is so challenging, rewarding and developing. A very good mix of theory and practice. The course integrates well in your everyday life. Practicing is crucial if you want to reach success." – Cecilia
"You will get a new life! You will change your values, thoughts, feelings and way of being to become the one you want to become, and it will feel natural. You will get a greater perspective on life, realize that you are part of something bigger and that you and your qualities are important and needed. You will become a better person and fellow human being." – Caroline
Lars-Eric Uneståhl started the Swedish model of Mental Training (IMT – Integrated Mental Training) in 1969, after 10 years of research around "alternative states of consciousness" and "Mind-Body-issues" at Uppsala University.
Elite Sport
During the 70's he developed the practical Mental training programs together with the Swedish National and Olympic Teams. At the Olympics in Montreal in 1976, he was the only Sport Psychologist and Mental trainer in the Olympic Village. In the 70's and 80's Uneståhl was invited to introduce the "Swedish model" to many countries around the world such as Australia, Brazil, Canada, China, Japan, Korea, US and many countries in Europe.
Mental Training in Swedish schools
A number of studies started in 1975 to investigate the effect of Mental Training in the educational system, from preschool to high school level. After 6 years of research with surprisingly good results, it became part of the national curriculum. This created also international attention and Uneståhl was invited as a visiting professor to Flinders University in Australia to introduce the Swedish model in 80 Australian schools.
Most areas of society
During the 1980's the application of Mental Training developed in to Worklife, Business, Relationships, etc. Over 50 % of the 100 biggest Swedish International companies have used Mental Training in some form. Another important area of application became the "Health area", with programs for behavior change such as Smoke freedom, Weight regulation, Sleep improvement, and for emotional control like Phobias, Anxiety disorders and various stress reactions. IMT was also used as a "complementary medical method" in areas like cancer, preparing mothers for delivery, Preparation for – and post-effects of – surgery, Recovery after Sport injuries, etc. IMT was also shown to be effective in the treatment of tinnitus and chronic pain.
He is the author of over 20 books, has held a vast number of international Courses and Training programs toward the fields of Leadership, Sports, Performing Arts, School & Education, Business & Public Administration and Personal Development. He is one of the official trainers from the ICC in Sweden.
Joseph O'Connor is an internationally recognised author, trainer, executive coach and consultant. He has given trainings in thirty countries.
He is a leading author and trainer in coaching and Neuro Linguistic Programming (NLP) and Systemic thinking.
He is the author of eighteen books and three audiotapes on Coaching, Neuro-Linguistic Programming, training, sales, communication skills, management and systemic thinking. His books have been translated into twenty nine languages and have sold half a million copies worldwide.
He is co-author with Andrea Lages of two books on coaching, Coaching with NLP (Thorsons 2004 – translated into nine languages) and How Coaching Works (AC Black 2007), nominated for 'Financial Times Best Business Book of the Year 2007′. More recently, they wrote Coaching the Brain: Practical Applications of Neuroscience to Coaching (Routledge 2019).
Position
President and Co-Founder of Lambent, an International Training and Consulting company in Sao Paulo and London
Co-founder of the International Coaching Community
Co-founder and director of ROI Coaching, specialist coaching for financial executives
Training qualifications
NLP Master Trainer (International Community of NLP – 2001)
Master Trainer of Coaching (International Coaching Community 2001)
Master Trainer and Life Member (Australian Board of Neurolinguistic Programming 2006)
Professional Qualifications
B.Sc. (Honours) Anthropology from London University
L.R.A.M. from the Royal Academy of Music
Visiting professor of Coaching, ISCTE University Business School, Lisbon, Portugal.
Training experience
England, USA, Denmark, Finland, Germany (Keynote speaker at National Conference), Poland, Sweden, Mexico, Hong-Kong, Singapore, Czech Republic, Turkey, Tunisia, Austria, New Zealand (Keynote speaker at national NLP conference), Argentina, Chile, Australia (keynote speaker at the international NLP conference) and Brazil.
Joseph was the first European Trainer to give NLP seminars in Chile. He was the first NLP trainer to give public NLP seminars in the Czech Republic.
He was awarded the medal of the Singapore National Community Leadership institute for his work in training and consultancy in 1996.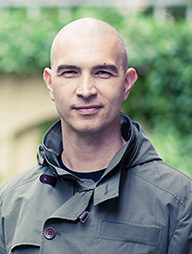 Igor Ardoris is the Development Manager at Uneståhl Mental Training and founder of Budo Mental Training –  mental training for dealing with difficult situations. He is a mental trainer, writer, lecturer and educational consultant. Since 2007, Igor has trained elite athletes, teachers, police officers, ambulance attendants, business leaders, etc, how to remain calm and balanced in stressful situations.
Igor has direct experience in high-risk situations: he competed in elite-level martial arts since his early teens and worked as a nightclub bouncer; but, above all, through being a civilian and vulnerable young man in the middle of the Balkan civil war. These experiences have motivated him to devote most of his adult life to studying, understanding, and developing the skills to manage the human psyche under stressful and frightening circumstances.
Bachelor of Arts in Education (Lund University)
Preschool Teaching Certificate (Linnaeus University)
Licensed Mental Trainer (Scandinavian Leadership College)
Certified as an International Coach (International Coaching Community)
Sports Psychological Advisor (Swedish National Sports Association)
Mindfulness Instructor (Mindfulness Center)
Hypnosis Coach (Praesto Training)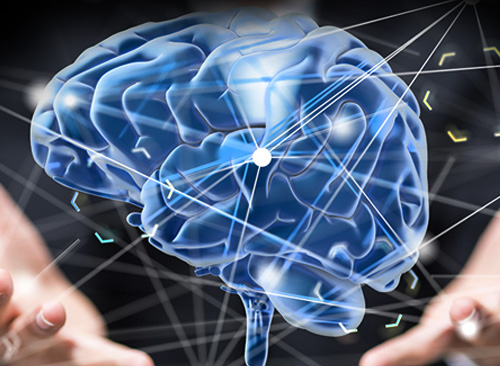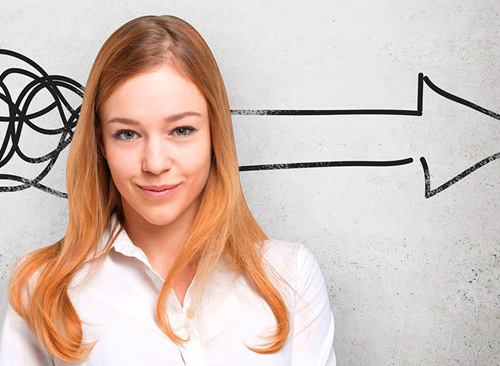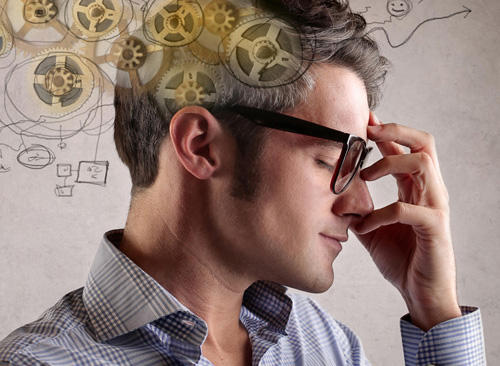 Get more information
Request more information and we will answer you shortly.
This event is fully booked.