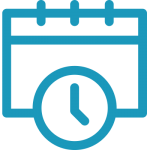 3 de julio, 2017
19h UK – (13h Mexico, 15h Argentina, 20h España)
El trabajo en equipo implica que un grupo de personas trabajan de manera coordinada en la ejecución de un proyecto y cada miembro afecta positiva o negativamente en el otro compañero y en el resultado final. La función del Coaching es facilitar la experiencia acompañando el aprendizaje de las diferentes percepciones de los miembros del equipo.
Temas a cubrir
Equipo de alto desempeño y sus mapas mentales
Diferencias generales entre los miembros: Sexo, genero, formación profesional, cultura, momentos de vida, etc.
Relaciones
Programa en Español y completamente online:
Participe de las clases a través de su computadora, smartphone o tablet.
Todas las sesiones son grabadas y la comunidad tendrá acceso a todo el material.
Conozca el perfil del entrenador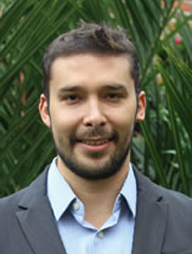 Ricardo Alonso
Academic Information
2015 Coaching Trainers training 3-9 August Joseph O'Connor and Andrea Lages
2015 Meta-Coaching certification with neuro-semantics Michael Hall
2015 IMEPL Team Coaching Certification at International Coaching Community (ICC), Mexico City
2014 Trainer trainers L'oreal Academmy of Business
2014 Generative Coaching. NLP center of Guadalajara Mexico with Robert Dilts.
2013 IMPEL Life Coaching Certification at International Coaching Community (ICC). Mexico
2011 IMPEL Excecutive coaching certification at International Coaching Community (ICC), Mexico
2011 Master in Organization Psicology at University of Americas, Puebla (UDLAP)
2010 Bachelor degree of Business administration at University of Americas (UDLAP)
– Sports Scholarship (from 2007 to 2010) 90%
– Thesis project: Coaching: An organizational transform Method
2010 Offensive coordinator at American Football team black demon's Madrid, Spain
2010 Quarterback of the year and Most Valuable Player.
-Writer at Global coaching magazine
-After an intervention of Coaching executive face to face 1 general sales manager got promoted and 1 juridical director.
After an intervention 1 general manufacture got promoted.
After an intervention 1 sales worker find job at Pfizer.
Professional experience
500 hrs of coach staff (in a group of 7 to 15) in the International Coaching Community (ICC)
Experience in Seamen's as a trainer of beginners in Presentation skills, Self-steam courses.
Experiences in coaching face to face 300hrs Excecutive Coaching, 40 hrs in Life Coaching 100 hrs in Sports Coaching . 10 hrs in Team Coaching.
IMPEL – MEXICO 2015
until now General Operator
RESPONSABILITIES
Support to all the offices in México and Colombia, Contracts of new people, introduction and planning the new roll at impel.
Responsible for communicate every aspect that promote IMPELs certification, trainings, assessments and other business regarding strategies.
Key role playing, designing and implementing all the corporate strategies communication for a better operation.
2011 to 2014
General administrator
RESPONSABILITIES
Analysis of expense's, investment's, and sell's.
Inventory control
Clients services
Control communication earnings
Obtener más informaciones
Solicita más información y te contactaremos a la brevedad.