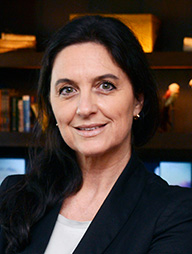 Managing Partner of HCC – Human Capital Consulting Uruguay and HCC Academy Chile.
Consultant for national and international companies, specialized in Human Capital and Talent Management, supporting the strategic development of people and teams for the transformation and generation of results.
Psychologist, Post graduate in Cognitive Psychology, Post graduate in Behavioral Psychology and Human Behavior, specialized in Cognitive Neurosciences and Human Development. ICC certified trainers staff member and of Lambent UK Trainer for their international programs. Executive and team coach, trainer, columnist, lecturer, ESAI teacher, trainer in various countries.
Creator of "Leadership Programs" and "Programs for the construction of high-performance teams". Specialized in the development of Skills and Competences, Talent Development, Strategic advice to entrepreneurs, CEOS and organizations, Evaluation and management by Competences, Performance Evaluation and Climate, Organizational Culture Change, Conflict Resolution, Negotiation, Outplacement processes with Coaching, Executive Coaching and Team Coaching.
CONTACT DETAILS
Human Capital Consulting
Miraflores 1360 esq. Rambla, Piso 2
CP 11500 Montevidéu
Uruguai
Telephone: (+598) 2603-6377
Email: kpittini@hcc.com.uy, hcc@hcc.com.uy
Website: www.hcc.com.uy
HCC Academy

Get more information
Request more information and we will answer you shortly