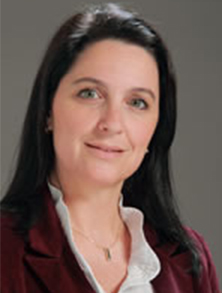 Director and cofounder of HCC Uruguay – Human Capital Consulting, organization dedicated to Human Capital consulting, Coaching, Business Consulting, Organizational Management, Economic-Financial and Tax Management.
Has a Psychology degree by Universidad Católica, is trained in Cognitive and Behavioral Psychology, and is certified as Coach and International Trainer by the ICC.
Her early professional experience was in the marketing and advertising areas, and subsequently she specialized in human capital development, to which she's currently devoted.
She focuses on the progress and strategic development of human capital, from Coaching, Counseling and Consultancy.
She leads projects and consults for national and international clients, promoting personal and organizational development.
CONTACT DETAILS
Human Capital Consulting
Miraflores 1360 esq. Rambla, Piso 2
CP 11500 Montevideo
Uruguay
Phone: (+598) 2603 6377
Email: kpittini@hcc.com.uy, hcc@hcc.com.uy
Website: www.hcc.com.uy
Get more information
Request more information and we will answer you shortly