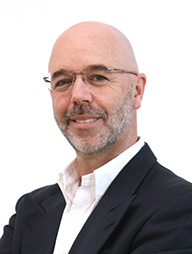 Coach and trainer of Lambent UK and the ICC for their international programs.
Throughout his 35-year career in the organizational sector, Luis has become an expert in organizational issues, living moreover the enriching experience of being an entrepreneur and manager.
He is a business administrator, ICC Coach and certified facilitator in multiple methodologies such as Lego Serious Play®, Experiential Education, Open Cards Methodology, Visual Thinking, and Design Thinking, which has allowed him to approach leaders and teams with innovative perspective to facilitate processes of human and organizational development.
Currently, Luis works passionately promoting the use of all kinds of tools and programs useful for personal development, because he is sure that in this way can help the growth and realization of people, so they can build the best version of themselves.
Business Administrator
Trainer Coach of the ICC and Lambent UK for their international programs
Certified as an ICC Coach
Certified by Joseph O'Connor and Andrea Lages
Certified as Facilitator of the LEGO SERIOUS PLAY methodology
Certified as Trainer in the OPEN CARDS methodology
Certified as a Practitioner in the OPEN CARDS methodology
Experiential Learning Seminar at the Javeriana University
CONTACT DETAILS
Web: www.icccolombia.co
Email: coachalfredopulido@gmail.com
Telephone: +57 313 3528650
Get more information
Request more information and we will answer you shortly