MANUEL ANTONIO SARMIENTO GUZMÁN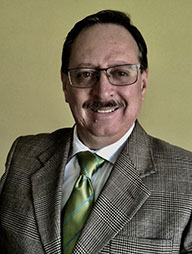 Coach and Trainer of Lambent UK and the ICC for their international programs in Colombia.
In addition to serving as a facilitator, consultant and corporate coach, he is currently a professor of the coaching chair at the master's and specialization level of the Jorge Tadeo Lozano University.
With more than 20 years of experience as a facilitator of learning and human development processes, he has accompanied multiple Colombian Government entities and national and multinational companies in their plans for organizational improvement and their human talent.
Founding Partner of the REMA School for Personal Development
Founding Partner of Rema Consultores S.A.S.
Member of the Board of Directors of the Colombian Association of Facilitation and Coaching – ACFC.
• Business Administration from the University of La Salle.
• Specialist in Mechanisms for International Cooperation and Humanitarian Action from the Javeriana University as a fellow of the British Embassy.
• Specialist in Human Rights and International Humanitarian Law from the Military University Nueva Granada.
• Family Diploma from the University of La Sabana.
• Certified Expert in the development and execution of projects under methodology:
EML – Logical Framework Approach, from the Inter-American Development Bank – IDB
• IIFAC – Certified Facilitator – International Institute of Facilitation and Change. Monterrey. Mexico.
• International Certified Coach – International Coaching Community. Bogota, Colombia
• Trainer of the International Coaching Community (ICC) and Lambent UK for its international programs. Sao Paulo, Brazil.
• NLP – licensed Practitioner NLP – Richard Bandler & The Society of NLP®. Bogota, Colombia
• LSP – Trained in the management of the Lego Serious Play methodology – College of Higher Studies of Administration – CESA. Bogota, Colombia
• OTC – Outdoor Training Certificate – International Facilitator Society, Lima, Peru
CONTACT DETAILS
Email: msarmiento@icccolombia.co
Web: www.icccolombia.co
Telephone: +57 314 390-0015
Get more information
Request more information and we will answer you shortly.