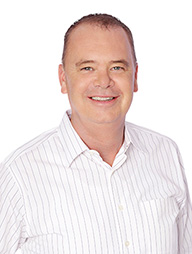 Mark is the Founder and Director of Turning Point Partners, Kaleidoscope Group and RavenHouse Asia Pacific and a widely experienced Career, Executive and Sales Coach. Mark is also the only Australian certified Trainer by the ICC.
With over 25 years' experience in coaching, business development, sales leadership and career transition, Mark has helped some of the largest and most iconic organisations in Australia, Singapore, Hong Kong, the United Arab Emirates and the USA to develop their leadership capabilities and optimise their business performance.
Known for the ability to deliver fresh expertise, accurate insight, and best-practice processes, Mark is dedicated to helping organisations both large and small to lift productivity and improve profits by better engaging with their people, improving service delivery and enhancing customer satisfaction in an ever-changing business environment. As an ICC Trainer, Mark is well positioned in Australia and in the Asia Pacific region to work with professional coaches and corporate teams, and to welcome them to the international network of more than 13,000 coaches from over 67 countries.
Mark is also on the Board of the Queensland Aboriginal and Torres Strait Islander Foundation, a non-profit organisation that provides secondary education scholarships to Queensland Indigenous students. The Board is appointed by the Queensland State Government and provides advice, oversight and governance to the State's Public Trustee.
CONTACT DETAILS
Turning Point Partners
Level 1, 1024 Ann Street
Fortitude Valley QLD 4006
Brisbane, Australia
Website: www.turningpointpartners.com.au
Email: friendlyteam@turningpointpartners.com.au
Telephone: +61 7 3838 1388
LinkedIn: www.linkedin.com/company/turning-point-partners/
Facebook: www.facebook.com/turningpointpartners/
Get more information
Request more information and we will answer you shortly