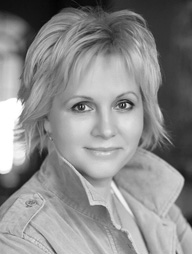 Specialization:
Executive Coach, Team Coach, Coaching Trainer ICC Global: Training Programs in the field of Coaching (coaching instruments deployment for daily use), Individual Executive Coaching for Top-Managers, Hi-Pos, Talents. Strategical Consulting. Over 400h of coaching education (ICC), over 400h of practice of Executive Coaching.
Approach in Coaching:
Predominantly structured and systemic coaching approach to the client task/challenge/goal. Working with various types of requests: leadership qualities and soft skills, Transformation of Leadership behavioral models, first 90 days in new role, effective communication, effective team leadership, gaining new career goal, etc. Results oriented.
Experience in coaching & Certification:
Over 3 years. International Certificates ICC in Basic Coaching, Team Coaching, Executive Coaching. Certificate and accreditation as an ICC Global Trainer. Clients: Metro C&C Group, Mars, JLL, Volvo Cars, VIVAKI, PepsiCo, Publicis, Savushkin, Mistral, Café Anderson, URBAN Group, among others.
Business background:
Business expertise – 23 years within 500 Fortune multinationals (as Mars, Coca-Cola, Wimm-Bill-Dann, PepsiCo) on Top Managerial Positions. Successfully managed the business segment with 1.5 billion Dollars Annual Revenue. Non standard Strategical projects in Russia. Leadership of Global Strategic Initiatives, Operational Marketing, Long Term Portfolio Strategy development and implementation, Portfolio M&A Strategy development and implementation. Results proven.
Education:
ICC (2014-2016), Kellogg School of Management (2012), Mini MBA HBS program Hourikhan PhD (2010), St-Petersburg State University (1988-1993)
Working languages:
Russian (native), English (fluent)
CONTACT DETAILS
Email: nvasina@success-logic.com
Web: www.success-logic.com
Telephone: +8 (985) 727-88-21
Get more information
Request more information and we will answer you shortly