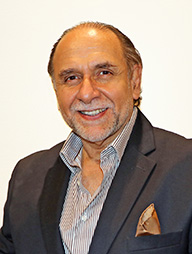 Organizational Change Agent, Consultant, Communicator, Lecturer, Teacher and Researcher.
Immersed in the world of communication for 40 years, from the mass communication in Latin American television as Producer and Presenter recording mobilizing and unforgettable programs in the mind and heart of the public; to University Teaching in Postgraduate Systems in the main Ecuadorian Universities, as Master in Organizational Communication.
Collaborating with organizations in the cultural alignment and training processes that allow weaving networks of linkage with high level of value generation for national and international companies.
Pancho has an academic background in Organizational Psychodrama, Negotiation and Customer Relationship Management.
Tutored at the Argentine School of Communication Psychology and certified as Trainer of the ICC.
CONTACT DETAILS
Magistra
Web: www.magistra.ec
Email: info@magistra.ec
Telephone: (+593 – 04) 6 023-800 / 6 009-917
Get more information
Request more information and we will answer you shortly