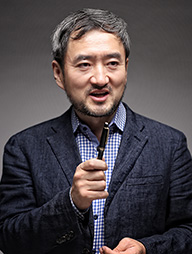 Professor Sung Yup Yi is a top expert on HRD and NLP in Korea.
He works as an Associate Professor at Ajou University. His major is adults continuing to be in education.
Over the past decade, he has helped more than 90 students earn their Master's degrees.
He has been making outstanding achievements in Korea's HRD field over the past 20 years or so.
He had served for 10 years as an HR Manager and Director at KB Financial Group.
Since 1995, he has coached over 400 Korean companies as a top lecturer and excellent consultant.
He has been leading the coaching field in South Korea.
He is a founding member of the Korean Association of Coaches in 2003, and has been coaching Korean leaders for more than 15 years.
Since 2005, he has fostered many NLP experts in Korea as an NLP Trainer. He is called South Korea's top NLP expert.
He is active as an NLP Master Trainer and an affiliate partner for the NLPU.
He has written and translated 15 books so far.
He is the first and only man from Korea to be an ICC Trainer.
As an ICC certified Coach Trainer, he is spreading accurate and excellent coaching philosophy and techniques to Korea.
Associate Professor at Ajou University
Chairman of the Korean NLP Counseling Association
Vice-Chairman of the Korean Society for Management
Senior Vice-President of the Korean Educational Consulting Coaching Association
Vice-President of the Korean Society for Adult Education
NLP Master Trainer (NLP University)
NLP Trainer (NLP University)
CONTACT DETAILS
Seoul, South Korea
Website: www.coach.kr
Email: icckorea.qna@gmail.com 
Phone: (82) 10-6543-3523
LinkedIn: https://www.linkedin.com/in/giantcoach/
Facebook: http://www.facebook.com/giantcoach
Get more information
Request more information and we will answer you shortly