June 11, 2019
ICC Coaching Congress
(exclusive event with ICC speakers)
June 12, 2019
WCE Congress – Coaching day
(ICC speakers and others)
June 13-16, 2019
WCE Congress sessions
We are happy to announce that the next ICC International Coaching Congress will be celebrated at Gävle University, Sweden, on June 11, 2019.
Internationally renowned trainers and coaches, innovative coaching techniques, new trends from all over the world, amazing lectures, business networking with coaches from afar, forums and much more. All of this gathered in one place, in one of the most beautiful countries in the world.
Come and be part of this unique event. If you are an ICC-certified coach, you are eligible for discounts.
This edition of the Congress will be organized by our Swedish trainers Lars-Eric Uneståhl and Elene Uneståhl, in combination with the World Congress of Excellence, from June 12 to 16, a renowned event about human development. The WCE Congress will cover most known theoretical – and practical – evidence-based techniques and methods for personal, team and organizational development towards Excellence. You can learn more about the Congress of Excellence taking a look at its page at www.wcecongress.com; we are confident you will feel inspired to stay for that event too.
Gävle is a city 1h away by train from Stockholm's Arlanda Airport, and the campus is situated in a scenic area with Gävle River and the Boulogner Forest as their closest neighbours. It is a place of knowledge only a few minutes from the city centre, which has been awarded the Student City of the Year 2017/2018 prize by the Swedish National Union of Students.
International Coaching Community Coaching Congress 2019
Preliminary Agenda
June 11, 2019 –  ICC International Coaching Congress

Coaching the World from children to seniors!
June 11 Agenda
10:00-10:30
Welcome to the ICC International Coaching Congress: an introduction of the congress and the Coaching the World project.
What makes Sweden special in the ICC world?
Elene Uneståhl & Lars-Eric Uneståhl, ICC trainers from Sweden
10:30-11:30
What makes ICC special in the coaching world? Coaching the World and Coaching the Brain.
Andrea Lages & Joseph O'Connor, ICC co-founders, Global Directors and trainers from Brazil and the UK
11:30-11:45 Swedish Fika (coffee and cake break)
11:45-13:00
A new way of thinking about coaching
Ben Furman, Finland
Learn how to bring joy and fun into coaching by using magic solution-focused questions. Miracle-making love potion; the amazing happy family game; the awesome celebration-question; the triple praise exercise; the fan-club method. Are you serious? Can difficult problems be triumphed with fun activities, games, laughter and joy. Believe it or not, that's the new trend inspired partially by the huge success of the gaming industry and partially by the emergence of positive and solution-focused psychology.
13:00-14:00 Lunch
14:00-14:30
Habits of organization
Alisia Miniotaite, ICC trainer from Lithuania
Habits separate successful and unsuccessful people, same is with organizations – habits differ ineffective companies from those having a winning culture. Let's discover how to make an audit of organization habits, how to change the old and create new ones.
14:30-15:00
Dialectical thinking through visualization. What we see determines how we think.
Daniel Álvarez Lamas, ICC trainer from Spain
Dialectical thinking is a complex way of processing thoughts. They can be developed through 4 clusters of thinking: context, process, relationship and transformational systems. I'll explain the research we've made, analyzing the speech of the coachees before and after visualization. The result is that all of them start thinking different, from a "social agreement paradigm" to dialectical way of thinking.
15:00-15:30
Mastering in Executive Coaching with Emotional Skills
Guillermo Mendoza, ICC trainer from the USA
In this presentation Guillermo will share 10 years of multi-cultural experience with executive coaching in organizations and how to create the right practices for effective Executive Coaching process. The focus of his work is to create awareness on how to accelerate leadership turning managers into leaders in organizations.
15:30-16:00 Swedish Fika (coffee and cake break)
16:00-16:30
Mediation of conflicts through Coaching
Marcela Parga, ICC trainer from Spain
The conflict usually generates an emotional explosion and a sense of disorder. Therefore, it often seems that the conflict causes the system to malfunction. Nothing is further from reality. The system was not good and the conflict is the alert. So we must manage it. With all due respect to the discomfort that it causes, the mediator-coach welcomes the conflict and prepares to deploy all his skill and knowledge with this methodology of mediation through coaching, to help people reach a secure and careful communication, a more evolved version of the team they form.
16:30-17:00
Coaching for calling, enjoyable self realization.
Ludmila Frolova, ICC trainer from Russia
Many people (I meet them rather often in my coaching practice) search for a full and enjoyable self realization. They eager to find out what they really love to do and will activate all their potential, energy and talents to enjoy realizing their dream-job!
17:30-19:00
Mingle: ICC congress delegates together with arriving World Congress for Excellence delegates.
More to come during the week:
Coaching subjects and presentation from ICC trainers will continue during the World Congress of Excellence.
The keynote by Andrea Lages and Joseph O'Connor will be on June 12.
The three hour workshop (Values Cards and our way how we work with values in the coaching process) by Polish ICC trainers Piotr Pilipczuk & Katarzyna Pilipczuk will be on June 12.
Joseph O'Connor will also present a keynote on June 15.
June 12-16, 2019 – 8th World Congress on Mind Training for Excellence in Sport & Life
June 12-16 Agenda
June 12 – First day of the 8th World Congress on Mind Training for Excellence in Sport & Life: Coaching day
Towards Excellence: Hypnosis & Coaching for all
June 13 – 8th World Congress on Mind Training for Excellence in Sport & Life
Hypnosis, Business, Sport & Stage Performance
June 14 – 8th World Congress on Mind Training for Excellence in Sport & Life
Mindfulness, Yoga & Asian Methods
June 15 – 8th World Congress on Mind Training for Excellence in Sport & Life
Neuroscience, NLP, Health & Special Techniques
June 16 – 8th World Congress on Mind Training for Excellence in Sport & Life
Personal & Universal Excellence
You can check the complete WCE Congress program at the WCE page: https://www.wcecongress.com/agenda/
Improve your networking by interacting with coaches and trainers from all over the world.
A full day of coaching lectures, workshops, forums, exhibitions and more (in addition to being a main theme during the WCE Congress).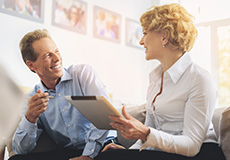 Learn innovative coaching techniques and new trends to apply in your coaching practice.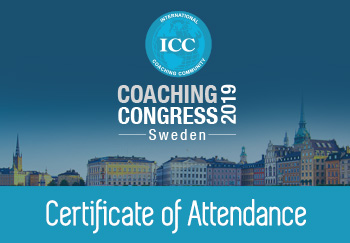 Attendees will receive a Certificate of Attendance.
Congress Tickets
Welcome, or as they say in Sweden: Välkommen!
ICC Coaching Congress only (June 11)
Promotional prices
ICC Coaches and General public
USD 90
ICC Coaching Congress + WCE Congress (June 11-16)
Promotional prices
ICC Coaches only discounted price
USD 490
ICC Congress USD 90 +
WCE Congress USD 400
General public
USD 600
ICC Congress USD 90 +
WCE Congress USD 510
Get more information
Request more information and we will answer you shortly.